Hand Painted Silks by Cheryl Cameron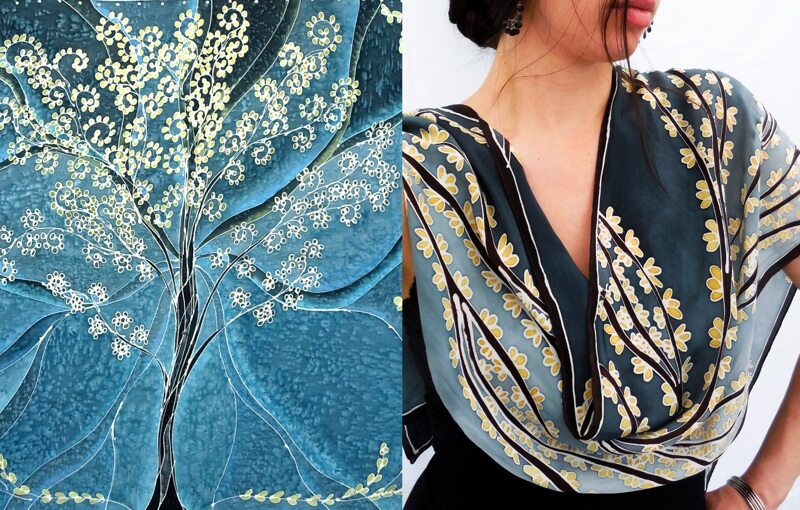 One of a kind, hand-painted silk scarves, wraps and scarf/necklace hybrids. Each piece is individually hand painted on 100% silk, creating a unique, wearable work of art. The lines are hand-drawn using a resist, and all colors are applied with a brush and silk dyes. Some pieces are adorned with semi-precious gem stones or delicate chain fringe. The colors are set, so they are colorfast and hand-washable.

Upcoming Shows
Salem Art Virtual Show

July 16-25, 2021 – www.salemart.org/events/salem-virtual-art-fair/

Golden Road Art Studio Open House

Studio Sale and Open House again at Golden Road Studios (my shared studio space) along with Barbara Mason, Martin Conley, Gayle Ritt.

More dates to be announced soon!

Local 14 Art Show

October 2-3, 2021 – www.local14.org – At the World Forestry Center! A real show again, hooray!

Galleries
My work can be found at art shows around the Pacific Northwest, my online shop and at these galleries:
• Valley Art Gallery, Forest Grove, Oregon, • Lan Su Chinese Garden, Portland, Oregon, • Bush Barn Art Center, Salem, Oregon.

And by appointment at my studio at Golden Road Studios, Hillsboro, oregon.