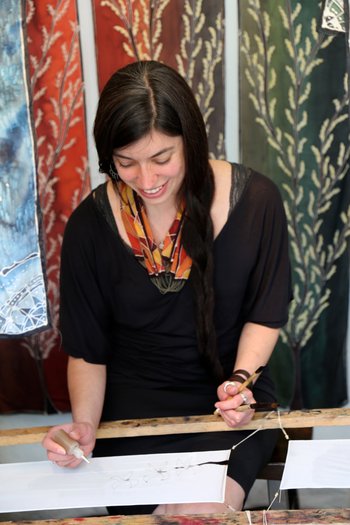 After 12 years of focusing on silk painting, I am branching out, into abstract oil painting, and natural dye work with silks. I am trying to become more intuitive and more connected to nature with my work. It will be interesting to see how it evolves.
I work from my studio at Golden Road Arts Studios, in Hillsboro, Oregon shared with several other wonderful artists.
I began painting back in 2005 or so. In 2011 I moved from the midwest to Oregon, to focus on my arts full time. I now live in Hillsboro, with my husband and various silly animals.