Arts by Cheryl Cameron Bledsoe
Abstract Oil Paintings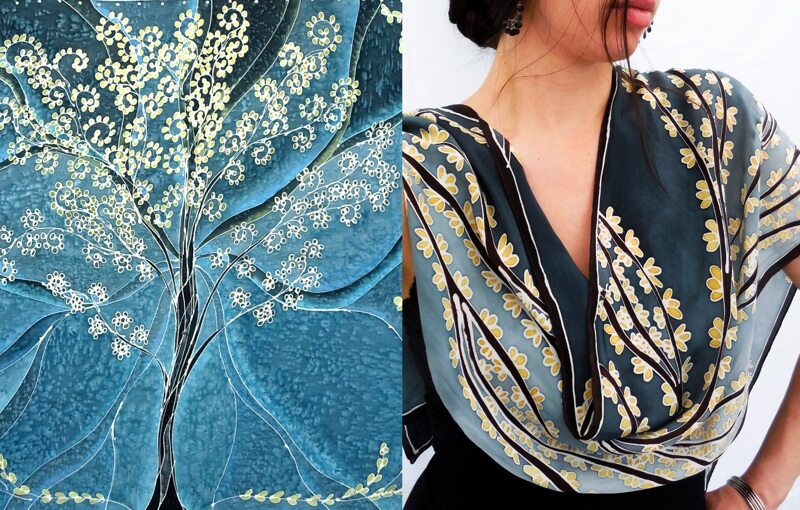 For the last twelve years I have been painting one of a kind, hand-painted silk scarves, wraps and scarf/necklace hybrids. Each piece is individually hand painted on 100% silk, creating a unique, wearable work of art. The lines are hand-drawn using a resist, and all colors are applied with a brush and silk dyes. Some pieces are adorned with semi-precious gem stones or delicate chain fringe. The colors are set, so they are colorfast and hand-washable.

Events
Civic Center, Hillsboro, Oregon
My oil paintings along with work by fellow Golden Road Artists will be on display at the Hillsboro Civic Center from September 6 - October 21, 2022.
September 30, October 1-2, 2022
World Forestry Center, Portland, Oregon
Washington County Open Studios

October 14-15, 2022
Golden Road Art Studios, Golden Road, Hillsboro, Oregon
Galleries
My silk art can be found at my online shop and at Valley Art Gallery, Forest Grove, Oregon and at Grey Raven Gallery, Beaverton, Oregon.

And by appointment at my studio at Golden Road Studios, Hillsboro, oregon.